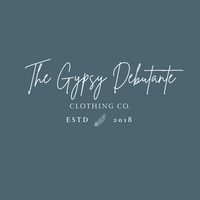 Welcome and Thank you!
Our little shop is located at 202 East Main Street inside the RH Collective building in Rock Hill SC!

A Gypsy Debutante is a woman who is classy and timeless, refined and polished, but she also has some whimsy to her.  She likes the contemporary styles of today, in doses.
We've always felt it was important to offer boutique clothing at affordable prices. Every woman should feel beautiful and special without breaking the bank.

So, thank you for being a part of our dream.  We look forward to curating collections of clothing that you feel showcase your true self. 

Sincerely, 

The Gypsy Debutante Clothing Co.

Location
Location
Located in the lower level of
Rock Hill Artist Collective
202 East Main St.
Rock Hill, SC 29732